Meet the LGBTQ FSA Executive Board!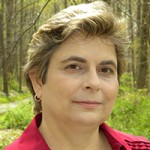 Shelly Wiechelt, Pd.D., President (2016 to present)
Associate Professor, Social Work
Shelly has been engaged in social work education and research since 1999. Prior to coming to UMBC in 2005, she was on the faculty at the University at Buffalo, SUNY, School of Social Work. She conducts community-based research on the intersection between trauma and substance use in diverse groups. She is an Associate Editor and member of the editorial board for the journal Substance Use and Misuse. She is a member of the editorial board for the Journal of Loss & Trauma and a member of the review board for the Journal of Social Work Practice in the Addictions. At UMBC, she teaches Human Behavior in the Social Environment I & II (SOWK 388; SOWK 389), Social Work Research Methods (SOWK 470), and Addictive Behavior Patterns (SOWK 395). She has worked extensively as a clinician in both substance abuse and mental health treatment settings and has taught numerous continuing education workshops to practitioners. She has multiple peer-reviewed publications as well as national and international presentations on her research and practice interests.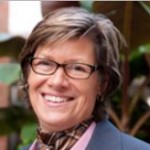 K. Jill Barr, J.D., M.Ed., Subcommittee Chair (2015 to present)
Senior Assistant Dean, Graduate School Enrollment Management Staff
Pronouns: she, her, hers

Jill has worked in the fields of higher education administration and public interest law for over 25 years. Upon receiving her law degree from SUNY Buffalo School of Law, Barr began working with indigent clients with Southern Tier Legal Services. She had an opportunity to move to Washington D.C. to work with a national legal fellowship program helping to connect young lawyers with needy communities and public interest projects across the country. This position led her back into higher education, working closely with law schools across the country. She became the Director of Career Services at American University's law school, and then the Director of Counseling, Advising and Retention Services at Anne Arundel Community College. For over nine years Jill has been the Assistant Dean of Graduate Enrollment Management at the University of Maryland Baltimore County (UMBC). In addition to her work in higher education, Jill has served on the Board for Equality Maryland, on the Board of Elections for Anne Arundel County, and is active in local politics.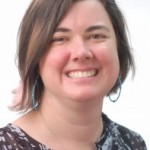 Julie A. Murphy, Ph.D., Faculty Subcommittee Chair (2015 to present)
Lecturer, Psychology Department
Pronouns: she, her, hers

Julie is a clinical psychologist who has been teaching college courses since 1995. Her research in graduate school was focused primarily on sexual orientation (therapist training to work with lesbian, gay, and bisexual clients, sexual orientation-related insults). She was trained in feminist therapy (Relational-Cultural Therapy) and worked in private practice for many years doing therapy and psychological assessments for youth and young adults with learning disabilities, attention problems, and social/emotional disorders. At UMBC, Julie teaches Psychology of Sexual Orientation and Gender Identity (PSYC 444), Psychological Assessment (PSYC 320), Abnormal Psychology (PSYC 285), and Research Methods in Psychology I (PSYC 311).