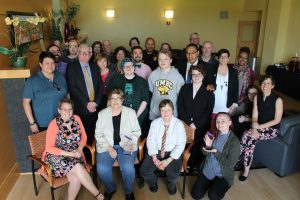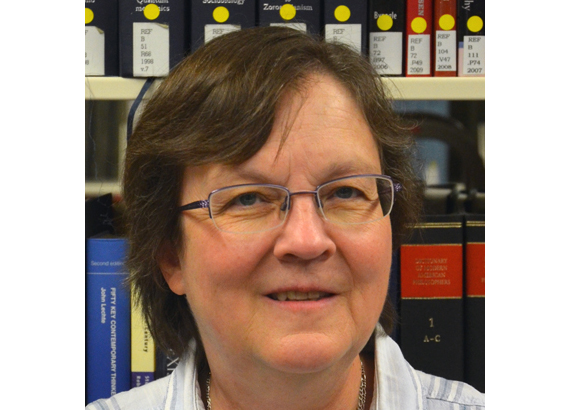 President LGBTQ FSA (2019- )
Vicki Sipe, MLS
Head of Bibliographic and Metadata Services, Albin O. Kuhn Library & Gallery
Pronouns: she, her, hers
Vicki has been a librarian since 1992. Prior to coming to UMBC in 2004, she worked with federal libraries in and around the DC area including the Library of Congress, National Library of Medicine and the National Cancer Institute Library. She has taught numerous continuing education workshops to colleagues with a focus on technical services in libraries.
She has served her library technical services professional association in several positions, culminating with her election as President. A six-week online fundamentals course that she originally wrote and taught for the association in 2014, continues to require a waitlist and is being updated. She has written several peer-reviewed pieces, the most recent appearing in a book published by Purdue University Press, which also includes several chapters that she edited.
Her work with the LGBTQ FSA comes out of a long involvement with political non-profits. Prior to becoming a librarian, she worked as an administrator for organizations focused on gay rights, affordable housing, and legislative initiatives supporting underserved populations.  She and her wife of 36 years live within view of the Catoctin Mountains with their wonder dog Meeka.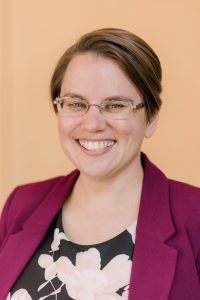 Staff Subcommittee Chair (2017-current)
Elle Trusz
Business Manager, Maryland Institute for Policy, Analysis, and Research
Pronouns: she, her, hers
Elle started working at UMBC in 2010 in the Department of Gender, Women's + Sexuality Studies. Now in the grant administration field in MIPAR, she provides post-award support to faculty, staff, and graduate students. Elle earned a Bachelor's of Science in Women's Studies from the Pennsylvania State University and is currently pursuing a Master's in Community Leadership at UMBC.
Prior to coming to UMBC, Elle worked in the nonprofit sector in Baltimore at a variety of agencies whose missions range from the prevention of domestic violence and sexual assault, providing women's reproductive health services, as well as education and advocacy for alternative sexual and relationship expressions. She continues to volunteer her time in the community as an active member of the Charm City Kitty Club collective, a variety show theater experience by and for lesbian, dyke, bisexual, transgender, transsexual and genderqueer individuals. Once upon a time, she performed as a drag king with the Charm City Boys, where she met her husbutch. They now live in Parkville with their two cats, Shrimp and Grits.
Tim Phin, Faculty Subcommittee Chair (2019-current)
Lecturer, Ancient Studies and Director of the Humanities Scholars Program